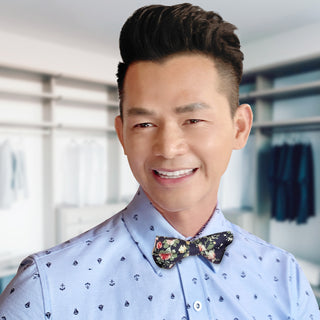 How it started
Born in Vietnam, Danh Tran grew up working in his family's small tailor shop. By the age of ten, he was designing and sewing his own clothes - and dreaming of coming to America to become a fashion designer. At 18, Danh's family emigrated to the U.S., and Danh soon landed his first fashion job at Mattel, designing for Barbie! He saved every dollar until he could enroll in his dream school, Otis College, where he graduated at the top of his class and was recruited by several big brands before settling in at Affliction Clothing as Head Designer for 10 years.

Danh always hated wearing dress shirts, so he set out to make a dress shirt that felt like his favorite t-shirt. Using a special blend of long fiber cotton and a unique manufacturing process, he developed a profoundly soft fabric he named "Buttercloth." It has incredible breathability, 6-way stretch, and as Danh says, "it makes you look like a Friday night, but feel like a Sunday morning."

Danh quit his job, sold his house, and cashed in his 401K to start the company.

The Buttercloth® story doesn't end with comfort. Customers love the fit, and they appreciate the subtle details found in every Buttercloth® garment - often prompting the question, "Where did you get that shirt?" I guess you could say, "it's a boy's dream come true."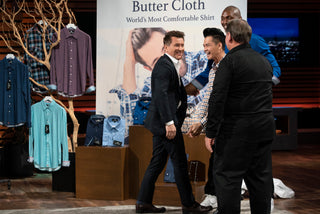 How it's going
Buttercloth's explosive growth caught the attention of ABC's Shark Tank, where Danh make a $250,000 deal with investor Robert Herjavec who is helping to grow the Buttercloth® brand worldwide.

Danh continues to innovate, in 2019 introducing a patented process called "Icy Cotton®, infusing cotton with organic mint fibers to keep you cool.

In 2023 he introduced another patent-pending feature for women, in his "Pre-Tucked" waistband, for an instant "tucked in look" for shirts.

Stay tuned for more surprises from Danh and his team at Buttercloth®
- The World's Most Comfortable Shirts.

The World's Most Comfortable Shirt